Enterprise Architecture
Highlight
An architecture framework is a foundational structure, or set of structures, which can be used for developing a broad range of different architectures. It should describe a method for designing a target state of the enterpr ise in terms of a set of building blocks, and for showing how the building blocks fit together. It should contain a set of tools and provide a common vocabulary. It should also include a list of recommended standards and compliant products that can be used to implement the building blocks.
Why is it important?
As the need for managing change and complexity is growing, there is demand for firms with a focus on architecture as a specialization. We are witnessing a worldwide adoption of IT & Enterprise Architecture profession. These evolving disciplines are being used as a foundation to system & enterprise survival as well as success. Interestingly, with time architecture discipline has moved from "innovators" to "early adopters" phase.
In the last decade, we have seen several attempts been made to do architecture in informal ways. The major focus of architecture groups had been reducing complexity. Sometime, the work involved decreasing the number of applications and moving away from legacy systems in a cost-effective manner. While other cases, they were trying to enhance process efficiency (Cycle time optimization by 90% or 91% reduction in finished goods inventory) or in some cases 93% reduction in lead-time to produce the product.
Enterprise Architecture used to make sure that the business is structured in such a way it can meet its strategic objectives and achieve its Vision in the most efficient and effective way.
On the other hand, IT architecture looks at Information System Architecture (how the information systems enable the business to achieve its objectives) and Technology Architecture (how the technology fits together).
The picture hereinbelow explains the idea of EA.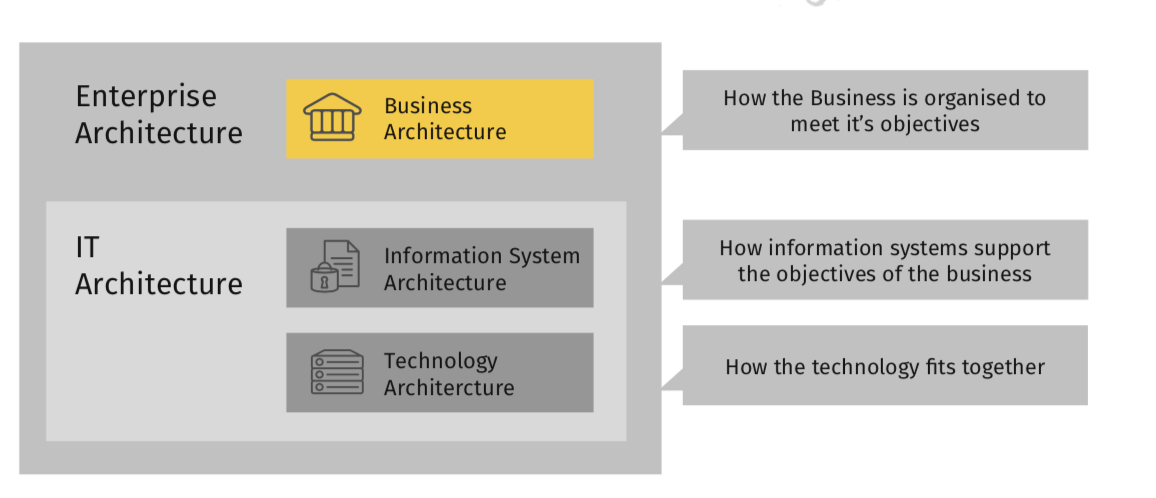 Unfortunately, for most of the companies, there were no formal architecture efforts. Even if they existed, the architecture teams were very small. The need of the hour is to adopt architecture as a mainstream discipline within an organization.
Why do you need an architect? or How Enterprise Architecture Benefits Your Business?
An architect is the most important investment you can make, because:
Alignment of IT strategy to business objectives
Ability to justify technological investments in terms of quantifiable benefits to your business.
Improvement of cyber security.
Improvement of business strategy, projects and initiatives, outcomes, operational plans, business capabilities and investment.
Assess the impact of your architecture artefacts from different viewpoints.
Plan changes in your business strategy and your IT roadmap.
Manage disruptive changes and encourage innovation and invest in the right projects.
Deliver business services at less cost, higher quality and higher speed.
Another benefits of having EA at workplace:
An architect can save you money. A well architected system can help reduce maintenance cost, ensure easy integration and extension of your systems, and help you to identify reusable assets.
You need an architect to be able to visualize the scope and context of a project. There are multiple dimensions such as business expectations, commercial benefits, financial reality and availability of technology resources
Only an architect can help you when it comes to architecture. He/she will help you with brainstorming sessions on the drawing board to define (or refine) your problem and set the expectation.
An architect can help you in selection of solutions option, tools, technology, frameworks, IT contractors, tool suppliers, etc.
They know how to manage a balance between constraints and complexity by focusing on priorities without losing the focus on mid /long term objectives.
Ensure architecture governance and compliance by coordinating across multiple stakeholders ( multiple time zones) on a continuous basis. ( See Example here )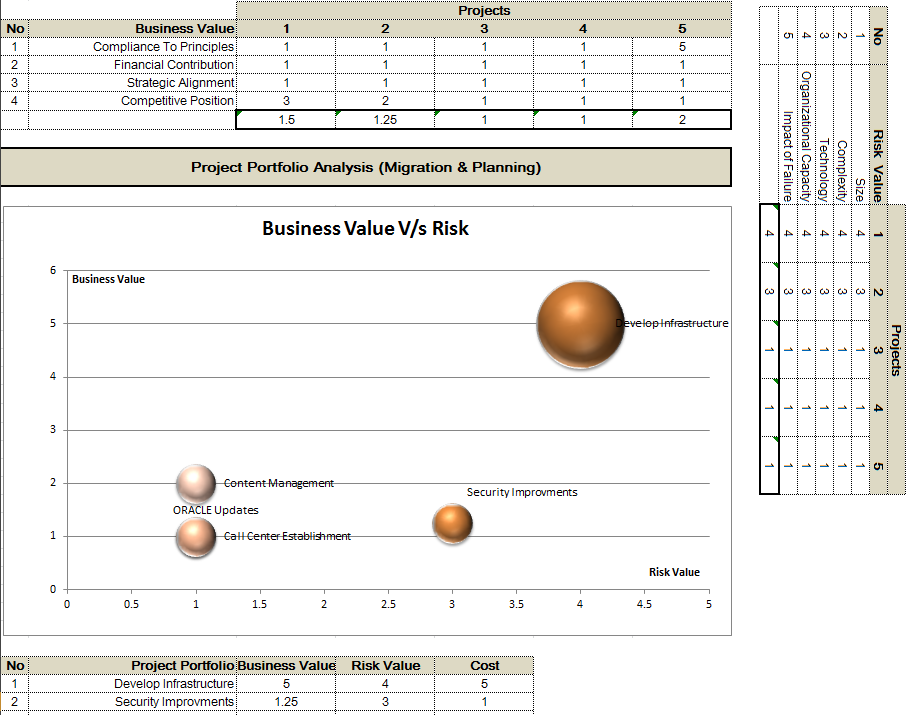 Questions should be answered,
Do you have any problems in aligning your business with Information Technology?
Do you have a problems in market requirements and they are hard to be implemented in your infrastructure?
Do you want to improve the skills of your staff and ensure they are readiness to manage your databases?
Do you want to improve your staff development and programming skills?
If you answered "Yes" to any of the questions above then that means we need to talk closely to discover in which areas do you need a help
Essam Binzghayo